CRAFTY CHICKEN
We're teaming up with local craft beer suppliers to bring you Crafty Chicken Thursdays. Every Thursday from 30th March we will become a BYOBeer Gastropub for anyone who orders our Crafty Chicken special. Great beer deserves great food, so each week we will be changing it up with a new Crafty Chicken special. This will be announced in the days leading up to the evening on our Facebook page.
Whether you want to eat fried breast in a bun or legs and thighs from a plate, our Crafty Chicken special will be worlds above the chicken you'd get from your local takeaway.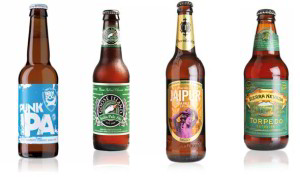 So, what is it that makes a craft beer crafty? While it is hard to define this exactly, we've taken inspiration from the clever people at BrewDog brewery who define it as, '…more than just awesomely delicious beer'. Craft beer has brought back real choice to beer drinkers everywhere. Starting in America, it's now widespread across the world. Craft brewers are honest about what they're offering, and open so that you feel like you have the choice. Look out for a small batch name, one you might have not seen before, or one you might. Either way, we are sure it'll wash down our Crafty Chicken nicely.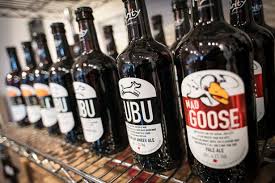 Still a bit confused? Why not check out our friends at Purity Brewing and even get some of their beers online.