Weeklys
Tuesday Night is Living Life on the Veg – A specials board full of completely meat-free dishes!
Valentine's
If there's any date reserved to treat your special someone, it's 14th February. Join us for dinner and enjoy a sumptuous sharing dish from our specials board or a delicious dish off the main menu. We've also got a fantastic selection of fine wines and Champagnes that are guaranteed to win you extra brownie points.
If a twosome isn't your thing, we have plenty of larger tables that we won't be sawing in half for the occasion, so gather a group and join us. There's a bottle of fizz on us for any table lager than 4. We promise we won't ask any questions. Book online.
Spring Menu Sneak Peek
As the season changes, so does our menu, so join Patrycja and Head Chef Leon Higham, for a sneak peek evening before we launch, tasting through our new menu.
We always serve the good stuff – in Spring that means the earliest and best Hampshire asparagus, day-boat fish hot-foot from Brixham,Yorkshire rhubarb and superb farmhouse cheeses. As the days lengthen and sunshine returns we look forward to sitting outside with a glass of our favourite wine and a plate of something delicious.
There'll be six courses, with wine. When it comes to settling the bill, just pay what you think the dinner was worth. Limited spaces, 7pm arrival. Call the pub on 01926 359960 or book online and quote 'Spring Menu Tasting'.
Mother's Day
We'll be open as usual for breakfast, so why not change tradition this year and start off with a Buck's Fizz Breakfast before heading out for the day? (Not forgetting our Breakfast G&T too!)
We serve up the favourites alongside new classics and always prioritise quality produce. We are serious about our roasts, so settle in with the family and enjoy top-quality beef from Aubrey Allen, Jimmy Butler's free-range pork or our delicious vegetarian roast with all the glorious trimmings. Enjoy our Sunday Best Menu alongside delicious specials, served right through till 9pm. Always busy, be sure to book early.
Spring Lamb Supper
As Easter approaches, we're adhering to tradition with a supper enjoying sweet and tender lamb. We only use free-range Cornish lamb from Aubrey Allen, the very best quality available in Britain. As a result we pay more for our meat than most of our competitors – but you can definitely taste the difference – and we know our meat comes directly from farmers who have the highest welfare standards and respect for their animals.
Join us as we take a visit to our award-winning butcher's, followed by dinner back at the pub. £30pp, includes Aubrey tour and dinner. Talk to us in the pub to book or call us on 01926 359960.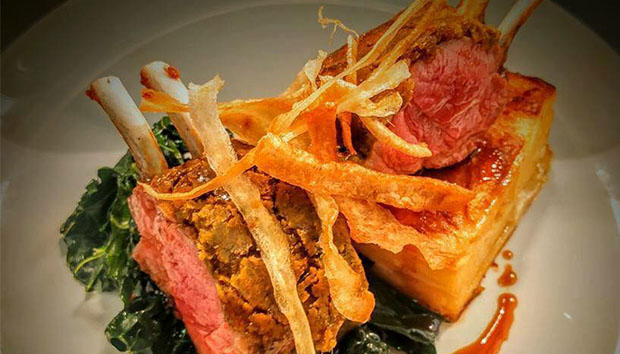 Easter Weekend
Get the long weekend started on Good Friday with a leisurely lunch and Easter Sunday is the time to bring the family to the pub for a scrumptious get together. We'll be serving breakfast as usual and our Sunday Best menu from midday.
Easter Monday brings you our Bank Holiday Best Menu, full of pub classics and a roast rollover to cure any hangover. We'll have the Bloody Marys ready.
Wine, Cheese & Capreolus
A night of pure indulgence with a tasting some of the finest British cheese and charcuterie paired with award-winning wines . £25 a head. Join Patrycja, and our suppliers from 7pm for an evening not to be missed.
Don't miss out, call the pub or book online.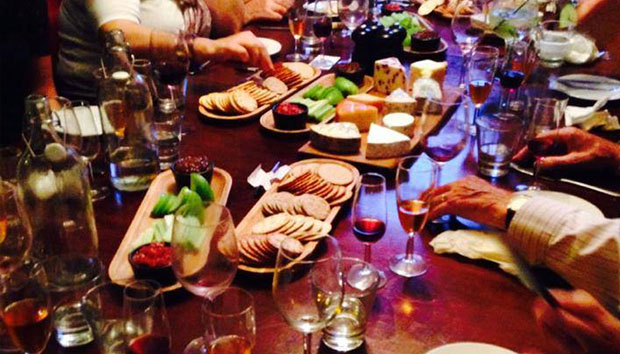 find out more
find out more